UPS Express Tracking
Tel: +1 800 742 5877 | Website: www.ups.com
Type your UPS tracking number below, get live delivery information with our express tracking system.
About UPS Express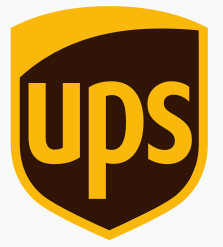 United Parcel Service (NYSE: UPS) is a global leader in logistics, offering a broad range of solutions including the transportation of packages and freight, the facilitation of international trade, and the deployment of advanced technology to manage the world of business more efficiently. Headquartered in Atlanta, UPS serves more than 220 countries and territories worldwide. The company can be found on the Web at UPS.com and its corporate blog can be found at longitudes.ups.com.
UPS Tracking Help
If you have problem with our express tracking system, please track your package directly on the UPS website.
If you get no tracking information from UPS official website, you'd better contact them.
UPS Frequently Asked Questions
What is UPS tracking number Formats?
UPS Tracking numbers are used by UPS to identify and trace shipments as they move through the UPS system to their destination. UPS automatically assigns a tracking number to your shipment.
UPS tracking numbers appear in the following formats:
1Z 999 999 99 9999 999 9
9999 9999 9999
T999 9999 999
9999 999 99
Here is a waybill sample which shows the UPS tracking number is 1Z 123 456 22 1235 548 5.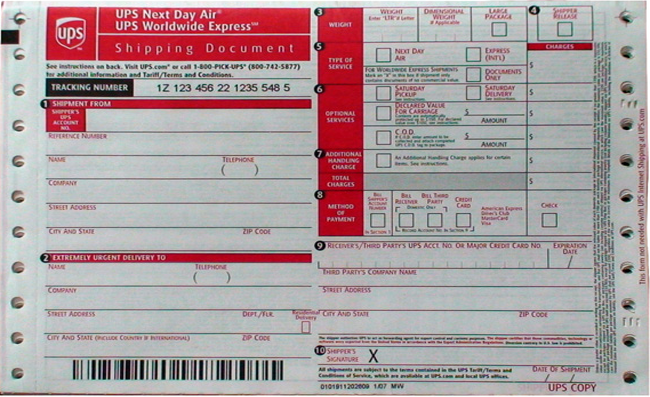 How Many Ways to Track UPS?
Whether you use shipment tracking information to improve your bottom line or are simply looking for some peace of mind, UPS provides several methods to help you track your shipment's status.
Track by Tracking Numbers
UPS uses tracking numbers to identify and trace every shipment as it moves through the UPS system to its final destination. A tracking number for UPS express tracking is automatically assigned when you create your shipment. You or your customer can use this number to:
Determine the current status of your shipment
Verify delivery of your shipment
Access delivery change options
Track by Reference
When you create a shipment, you can assign a shipment reference that helps you track quickly and with ease. This reference for UPS express tracking can contain up to 35 characters in any combination of letters and numbers and will help you to:
Coordinate with your billing or filing systems, or those of your customers
Reference a Purchase Order (PO) number, customer's job number, or Bill of Lading number
Easily recognise your shipment by its description ("Gift for Mom")
To use this helpful feature, select Track by Reference on the Tracking page. Indicate whether your shipment type is package or freight, select your shipment date range, and type your reference in the Shipment Reference field. Select the Track button to complete the process.
Track by E-mail
Track a single shipment, or up to 25 shipments, by sending your UPS tracking numbers in an e-mail message. A detailed tracking response will be automatically returned to you. The Track E-mail address is [email protected].
To track a single tracking number, type the number in the subject line of the e-mail or in the body of the message.
To track multiple tracking numbers, enter all of the numbers in the body of the e-mail message. You do not have to specify a subject for the e-mail.
Note: This feature is not available for freight shipment tracking.